Markeysha and Dekeim: Learning from People Who Know the Way
8 February 2017
My writings and speeches often address the disturbing condition of far too many black males in America. From high incarceration rates, dumbfounding unemployment rates, totally out-of-control black-on-black homicides, to unbelievable levels of poverty, this is a segment of our population in need of informed attention. Obviously, what is being done is failing…even moving backwards. In what follows, I encourage that we hear from people who, by their living, demonstrate understanding of the causes of these horrible conditions and know the way to solutions that work. Markeysha Hawthorne and Dekeim Mott are two people who know the way.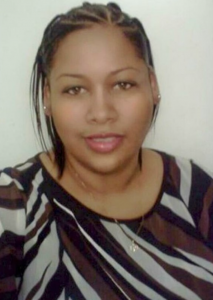 I met Markeysha Hawthorne when I was a pastor in Stafford County, Virginia. This was in the early 1990s and she was just a youngster. I was still her pastor when she graduated from high school and went on to college. A few years prior to my leaving the church, Markeysha became pregnant out of wedlock and gave birth to Dekeim Mott. I remember him around the church as a happy little fella. He called me "Uncle Karl" because I was a very close friend of his grandparents, Linda and Zolly Hawthorne. Then, and across the years of Dekeim's life, his father has had extremely minimal involvement with his son.
Consequently, Dekeim Mott is a black male who grew up in a single-parent household headed by a black female, his mother, facing the financial strain that often comes with this circumstance. He did not have the benefit of a father in the home, providing a positive male role model. These conditions, by no means, are presented as a guarantee of failure for him, but they do make succeeding in life far more difficult for any person, especially black males. In my estimation, at 20 years of age, Dekeim Mott is already a sterling success and rapidly moving toward even greater success. The question now is: what might we learn from Markeysha and Dekeim about snatching success from the jaws of difficulty and challenge?
I talked with Markeysha to glean some insight regarding her parenting approach that clearly tremendously influenced Dekeim's successful journey to this point and preparation for continuing in this right direction. This is a young lady who completed two years of college while, during that time, earning spots on the dean's list. Certainly, leaving college short of graduation was not a pleasant experience. However, she moved on to gain employment with GEICO Insurance and has worked there for 19 years.
Although comfortable in the position she had held for several years, Markeysha recognized remaining in that job would not allow funding of Dekeim's college education. Her response was to prepare for, seek, and acquire a better paying position at GEICO. When it became obvious that income, beyond even the new position, was required, she simply found a second job. The result is that Markeysha works five days a week, 6:30 AM to 3:00 PM, at her primary job and then 4:00 PM to 8:30 PM, Monday thru Friday, at a Subway. She never mentioned depending on any governmental entitlement programs. Instead, Markeysha's comment was, "I know what has to be done, what has to be paid, and the struggle is all worth it." Amazingly, in the midst of all this, she has started taking college courses.
Regarding her relationship with Dekeim, she describes it like sister and brother who talk about issues and work through difficult times together. Do not misinterpret the "sister and brother" comment; Markeysha Hawthorne is, and has been, a parent of the highest caliber. She related that she and Dekeim were in a store and a kid was "acting out" in the presence of the child's mother, who was not succeeding in gaining control. Dekeim observed this situation and commented to his mother that it would only take her looking at him to get control.
Dekeim got involved in several sports during middle school and continued throughout high school. Markeysha made it a point to attend every one of his sporting events, even when doing so was difficult due to her work schedule and other demands on her time. Unlike too many parents, this is not a mother who failed to properly balance sports and academics. If Dekeim's grades declined below his mother's standards, involvement in sports was immediately suspended by his mother before coaches had to take any action. Further, Markeysha had Dekeim understand the need for an education, a fallback position if sports did not provide a livelihood.
Without doubt, the people with whom we associate influence our thinking and actions. Recognizing this to be true, Markeysha made her home available as a gathering place for young people with whom Dekeim associated. That gave her an opportunity to not only assess his associates, but also help him learn to successfully do this assessing.
She also modeled this assessing process in her potential romantic relationships. There were two primary guiding principles: (1)"If you come with a knife and fork, but bring nothing to eat, you will starve;" (2) She and Dekeim are a package deal. The message is that she needs, and is only interested in, a man who will put forth the effort to provide for, and lead, a family while not simply looking to her for financial support.
Markeysha Hawthorne is a parent who loves and encourages her son while modeling a positive outlook, the value of hard work, academic achievement, goal-setting, wise choices, and individual responsibility.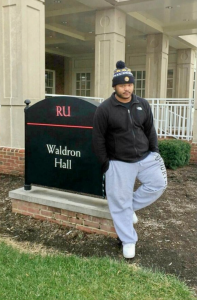 Now to the outcome. Dekeim Mott is a student at Radford University in Radford, Virginia. He is on track to graduate in May 2018 and has never been arrested, nor had a negative encounter with law enforcement. Over the course of middle and high school, he played varsity football and baseball, along with being on the varsity track team. He said, "I loved sports. It was my life." However, when the time to choose a college came, Dekeim concluded it was unlikely he would receive a football scholarship because he was too small to play his high school position in college. That conclusion led him to choose a university that does not offer varsity sports. He decided to focus on academics. Even though he has earned 3.0 grade point averages previously, he repeatedly fell short of the 3.4 requirement to make the Dean's List. That is, until last semester when, like his mother, he made it. Every indication is that Dekeim quickly adjusted to university life. He credits three summers of participating in the James Farmer Scholars Program as helping him successfully transition to college. This program assists black students in gaining college admission and succeeding once enrolled.
Sports and academics did not allow Dekeim to escape what it means to hold a job. One summer, he worked 2-3 months at Kings Dominion Amusement Park, just north of Richmond, Virginia. In that short time, he was selected employee of the week twice.
Regarding the future, Dekeim wants to earn a master's degree, get involved in real estate, but also work with young people to help them "avoid the wrong he sees." His major is Sociology with a minor in Communications. Regarding Dekeim's future, Markeysha said, "We have agreed that six months after graduation, Dekeim will start working toward a master's degree." Note the "we" in that statement. This is about working together and goal-setting.
When asked what he sees as important factors contributing to successful living, Dekeim's response was, "Individual responsibility and holding on to a positive attitude." There is no doubt where he learned this great truth, or where he saw it applied, day in and day out. Above all he has been exposed to, Dekeim Mott credits his mother with preparing him for successful living.
I contend this young man represents the outcome we desire for black males across America. Even a cursory reading of what is presented here says we should learn from the Markeysha Hawtornes and Dekeim Motts of America; how to make this outcome happen. First and foremost, we will learn that the absolutely essential factor is quality parenting, as demonstrated by this loving mother. The problem is that our society is not willing to take those actions required in order to develop much greater quality in parenting. Doing so is neither politically correct nor politically profitable.