Dogwood Festival Music Diversity: An Opportunity For Exercising Leadership
29 November 2016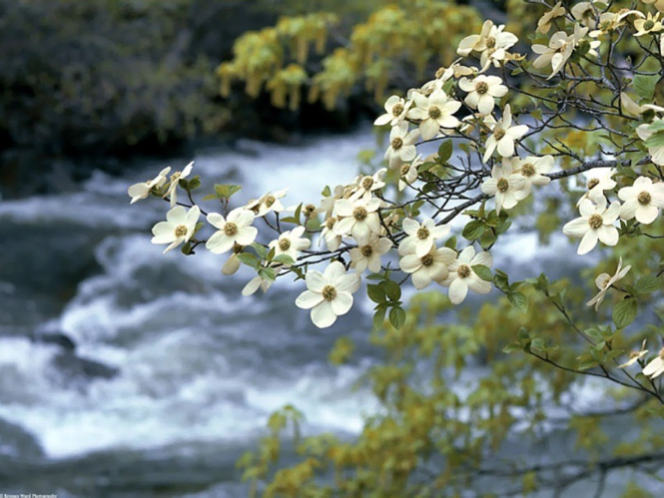 This column shares my thinking regarding a recent issue related to the Dogwood Festival. The festival is a major Fayetteville, North Carolina, weekend event held in the spring of each year. It brings together vendors who sell a multitude of items ranging from food to birdhouses. Beyond vendors are some twenty-five musical offerings, carnival-type rides and games, and information helpful to the general public.
The situation in question is summarized in an article by Andrew Barksdale titled, "Fayetteville City Council Wants More Diversity in Music at Dogwood Festival:
"Some members of the Fayetteville City Council say the Dogwood Festival's headlining acts and other bands aren't racially or ethnically diverse enough. Mayor Pro Tem Mitch Colvin brought up the issue at Monday night's work session, noting the city donates more than $100,000 in-kind services, such as police and park crews, for the popular event held each April at Festival Park downtown. The Fayetteville Dogwood Festival is a private, nonprofit group that organizes the event, which drew an estimated 225,000 people over the three-weekend this year."
The article goes on to report that there was a meeting of Council in which Carrie King, Executive Director of the Dogwood Festival organization, addressed the music diversity concern. She was accompanied by several Festival board members. Every indication from Barksdale's article is that the meeting did not chart a productive way forward. My sense is that, in a city already racially divided and racially tense, as is our nation, this is another issue that has the potential for unnecessarily feeding the beast of division and tension. However, it also offers an opportunity for Council to exercise leadership. Doing so starts with that group fully examining the situation and having the wherewithal to act fairly. I say "fairly" because we live in a society where any mention of race, and certainly racism, very often clouds judgment and produces decisions that disregard fairness toward some parties.
This suggested examination starts with determining the authority of Council in matters such as this one. Mayor Pro Tem Mitch Colvin's position is that this authority derives from the city providing some 100 thousand dollars of in-kind services to the Festival. If this argument is legitimate, is that approach taken with other non-profits and entities that receive similar support? If not, why not? If this financial support, even in-kind, thinking is carried forward, Council must apply to every supported effort the same scrutiny being brought to bear on the Dogwood organization. If Council is not prepared to take this step, then there is the appearance of disparate treatment of certain entities. In this case, the Dogwood Festival organization.
Consideration should also be given to the goals of this and other efforts. The statements below, from the Dogwood Festival website, speak to aims of the organization:
"The Fayetteville Dogwood Festival was founded in 1982 by Bill Hurley, John Malzone, and other city leaders who had a vision to improve the image of Fayetteville and create a uniting force for various events in our community….Festivals and special events help define our great city, attract new business, and stimulate local economic growth."
Beyond putting on a superb weekend of entertainment in pursuit of the aims above, the organization has, across the years, donated thousands of dollars to various non-profits that also do work, which is of value to all of Fayetteville. This means there is a fundraising component to the Dogwood. Consequently, Council insisting on greater diversity in music offerings could adversely impact the fundraising effort. Given that nobody is prohibited due to skin color from attending events or treated any differently, I find it unfair to demand changes that might adversely impact event attendance. From the beginning to now, country music has been the primary draw of this festival. Other genres have been offered, but with the overall goals in mind. What Council is doing precludes consideration of goals and forces changes that might not otherwise be implemented. I suppose this kind of thinking would lead Council to tell an Italian restaurant they must diversify their menu because police services are provided.
The response to my "Italian restaurant" comment will be that the restaurant pays property taxes and generates sales tax. The festival's website states: "In an economic study performed during the 2011 festival, The Fayetteville Dogwood Festival's estimated economic impact is over 4.5 million dollars." That 4.5 million dollars would not change hands, except for Dogwood efforts. Because vendors are required to collect and deposit sales tax with the State, the City of Fayetteville receives what must be a substantial sales tax benefit.
Further, this festival clearly helps make Fayetteville a more attractive place to live and do business. When my wife retired from the Army and we could have moved anywhere, we chose to stay in Fayetteville. My positive view of this city was, in part, influenced by attending the Dogwood Festival. I was amazed at all that was offered by way of vendors, food, entertainment, information, and the feeling of community. My wife and I pay property tax, sales tax, and various fees that feed city government. We would not be here except for, those years ago, seeing Fayetteville in a positive light. The point is that this festival contributes to a positive image for Fayetteville and that has tremendous value.
The spring festival is not the only event sponsored by the Dogwood organization. They also put on Cumberland County's largest Pageant, Historic Hauntings, and Fayetteville After 5. These events also benefit Fayetteville. It is my understanding that the city does not provide financial or in-kind support for these other endeavors. However, as with the spring festival, benefits accrue to Fayetteville.
The following quote from Barksdale's article indicates at least one Council member also wants to influence make-up of the Dogwood board:
"Councilman Chalmers McDougald swung around in his chair, saying he wanted to see how diverse her board members were. 'And it's really lacking a little bit,' McDougald said."
I have seen nothing indicating that Councilman McDougald sought information regarding how Dogwood board members are selected. The organization has two paid employees. All the great work of the Dogwood group is done by just two employees and dedicated volunteers. Board members must first volunteer with the organization and then be recommended by a board member for membership on the board. It appears to me this approach is reasonable and definitely effective. To volunteer, all a person has to do is go to the organization's website.
In an attempt to provide music genres desired by festival attendees, there is a survey available on the organization's website at http://www.faydogwoodfestival.com/. It lists the following genres: Country, Rock, Jazz, Christian, Blues, Hip Hop, Reggae, Latin, R & B, Urban, Gospel, Oldies, and Metal. Individuals who want to voice preferences in music should go to the website and complete the survey.
In my opinion, here is what must be understood. How to respond to survey results must be left to the Dogwood board because there are considerations beyond those results. As already explained, one of these is festival goals. The other is that this is a family-friendly event. Consequently, survey results, or demands for music diversity, must not be allowed to override the aim of keeping this a family-friendly event.
All of what is presented above provides opportunity for Council to exercise leadership. Doing so requires that those Council members who are pursuing music diversity at the Dogwood Festival think through the matter, as I have done here. I expect their following this approach will result in the realization that this is a matter requiring no further attention from Council. The leadership challenge comes in those Council members mustering the courage to explain this "no further action" conclusion to constituents and stand by this fair decision.