The Shaping of My Thinking
22 December 2015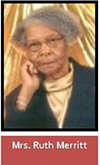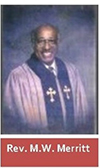 A few years ago as I finished a radio interview, a black male who lives in Fayetteville and is active in addressing political, racial, and other social issues walked into the room where I was sitting. I had talked about my thinking regarding the need for individual responsibility, a positive work ethic, open and honest discussion of race-related matters, and the like. With obvious anger, the man asked me, "How can you be black and think the way you think, say the things you say?" He did not give me a chance to answer. As I have written and publicly stated, there are clearly certain ways that Black Americans are expected to think and practices that we are supposed to support without question…and apparently without serious thought.
I do not toe the line assigned to me as a black person. For those who agree with the stances I take and those who do not, it seems appropriate that I give a bit of context for why I stand so far from the line. The answer is simple. My parents, by their living more than what they said, instilled in me a set of beliefs and values that do not allow me to succumb to the tactics of those who would control my thoughts and actions.
My parents were Milton Wayne Merritt, Sr. and Ruth Evelyn Williams Merritt. When Daddy was barely a teenager, a distant relative shot and killed my paternal grandfather as he sat at the dinner table. Many years later, a gentleman who was in a position to know told Daddy that the man who killed his father did so because he was paid $50 by some white people. Granddaddy was killed because he did not toe the line of blackness. In spite of this experience and growing up in a time of overt segregation and racism, my father's example was one of assessing and dealing with people based on the "content of their character and not the color of their skin." My mother's approach was exactly the same.
My mother's father died early in life. Mommie was one of three children and was not even tall enough to look into her father's casket. My grandmother, Ma' Bessie, never married again. Consequently, my mother grew up in a single-parent household.
Daddy's mother never married again either. She was left to rear six boys and a daughter who were still at home when my grandfather was murdered. Another daughter was an adult. The family was renting and on one occasion share-cropping on farms in Miller County, Georgia. At a sausage-making gathering, Mama Nettie (paternal grandmother) announced that all of her children would finish college. Seven of them finished college while one completed equivalent training.
I once asked Daddy if his family was ever on welfare. With a satisfied tone, he said, "No." They worked hard on those farms, looked for other employment, and managed finances well. I saw the same in Ma' Bessie. I remember her washing and ironing clothes for other people in order to keep the household going.
From the children in these two families came a dentist, military officers, teachers, a school principal, a gifted scientist, and successful pastors.

In pursuit of the college plan, Mama Nettie sent Daddy and some younger brothers to Thunderbolt, Georgia, the location of Georgia State College (now Savannah State University). They were to build a house so that her children would have a place to live and attend college. When Daddy realized he did not have all the knowledge required to build the house, he enrolled in a building construction course at the college. He and his brothers built the house.
My mother finished college the same year I graduated high school. She had been a student at Savannah State and taught briefly. After years away from teaching, she decided to go back. Apparently she had taught under a provisional arrangement and now had to finish college. I watched her work hard to earn that degree. In that interim period, she completed cosmetology training and operated a beauty shop that was attached to our home. In what appeared a difficult financial time, she took a job processing chickens at Royal Poultry Plant. I remember seeing my mother on that line wearing a hair net and handling those raw chickens. From all of this, she went on to be a much respected and acclaimed school teacher for over 30 years.
Both my parents were people of conviction who would not be controlled. To my knowledge, Daddy was fired from one job in his life. That was because he questioned the unfair actions of a supervisor. After being fired, he went on to start and operate a successful construction business. On another occasion while he was deeply involved in the Civil Rights Movement, an employer threatened to fire him if he did not end that involvement. Daddy's response was to immediately resign from his position so he could continue in the civil rights struggle. Later, he was offered a well-paying job if he would stop his civil rights efforts. Daddy declined the job offer.


The example of preparation and organization was always before me. There was the time my mother spoke at a small country church with just a few people present. She spoke as though the place was packed and her comments obviously resulted from prayer and thorough preparation. No matter the audience size, the approach was the same. Daddy was no different. He was a pastor across South Georgia for over 50 years. I could look out of my bedroom window and see him in his backyard study working into the late night. He would be meticulously typing his sermons on a Royal manual typewriter.
My parents were thinkers. In 1962, Rev. C.K. Steele who was first vice-president of the Southern Christian Leadership Conference (SCLC) was leading civil rights demonstrations in Albany, Georgia. That is 25 miles from where I grew up in Camilla. Steele and others had been arrested and were being held in the Camilla jail. He asked local ministers to come down for prayer. Daddy was the only one to show up. When he explained to a white deputy sheriff why he was there, the deputy slapped Daddy. He told me his glasses went one way and he went the other. Daddy went home, got his shotgun, and was about to go back to deal with that deputy. However, his thinking through led him to conclude, "If C.K. Steele and others can do nonviolence; I will do it, too." He put the shotgun away and took a far more productive course by, with total commitment, seeking fair treatment of Black Americans.
Finally, but most importantly, my parents were people of strong faith walks with God. This was the primary, the overriding source of their strength and direction for living.
So, by their tremendous example and minimal verbal direction, my parents taught me to unceasingly seek to know and do the will of God, work hard, identify opportunity and act on it, assess others by the content of their character and not by the color of their skin, prepare well for every task, think for myself even in the face of intimidation, and never take on a "victim mentality." It does not appear to me that these are the values being promoted in our time. There is a turning from God, emphasis on entitlements, bowing to political correctness, reaching conclusions about people based on skin color, and encouraging black Americans to see ourselves as victims. Without doubt, these new values are proving detrimental to our society. I thank God for my parents and will for all the days of my life hold to the values they instilled in me. This profound legacy shaped my thinking.